INTEGRAL ECOLOGY.


.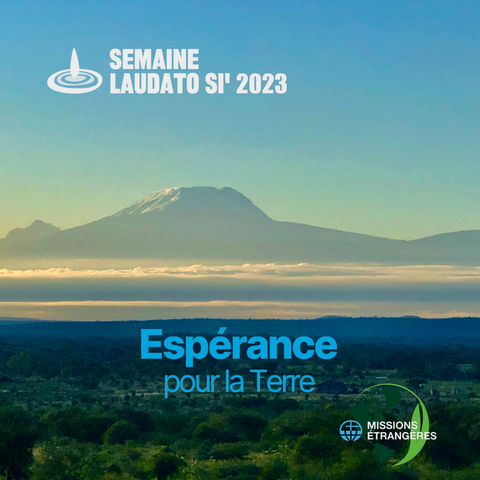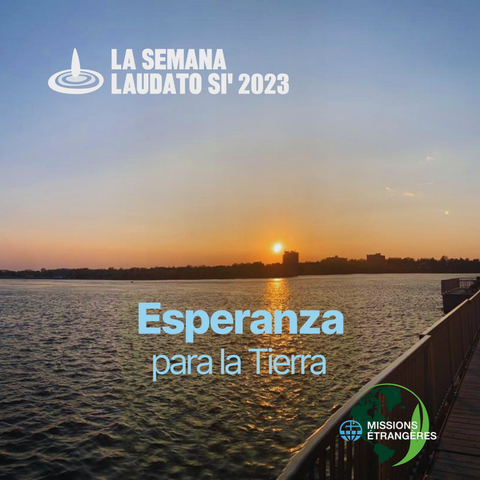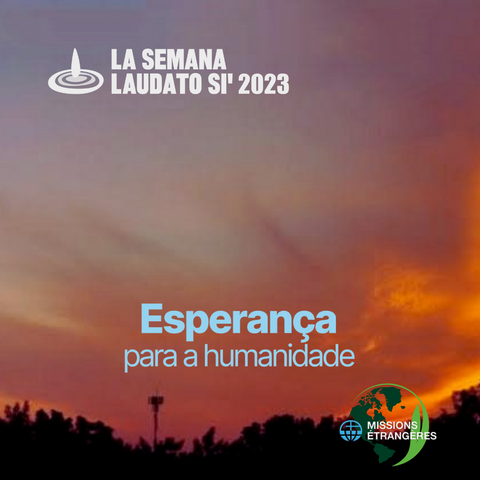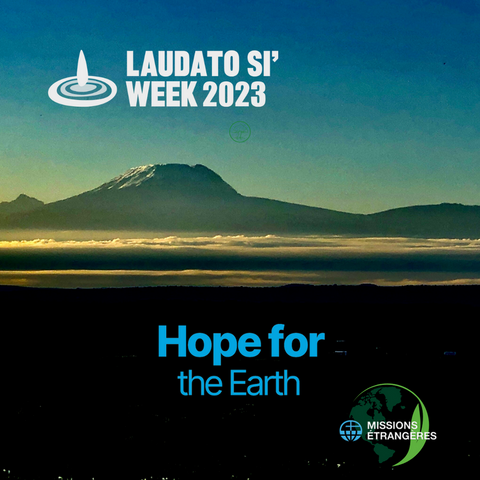 Laudato Si' Week 2023.
From May 21 to 28, we celebrate Laudato Si' Week 2023! The theme guiding us this year is "Hope for the Earth. Hope for humanity."

Laudato Si' Week 2023 marks the eighth anniversary of Pope Francis' landmark encyclical on care for creation. As we remind ourselves the responsibility to take care of our common home. let us work together to realize this year's theme. Its global celebration that unites all Catholics to rejoice the fruits of laudato Si.
'.
Celebrating Laudato Si' Week?

One activity to make this week is watching the film "the Letter" it's the story of people who have been affected directly by climate change and had an encounter with Pope Francis in Rome. Also join Catholics around the world in prayer to celebrate Laudato Si' Week.




""LAUDATO SI', mi' Signore" – "Praise be to you, my Lord". Saint Francis of Assisi reminds us that our common home is like a sister with whom we share our life and a beautiful mother who opens her arms to embrace us." (LS 1)
.
La Novedad del Evangelio-Cuidado de la Casa Común.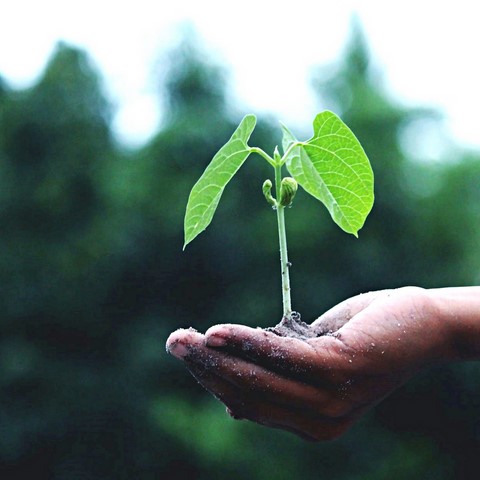 Escrito por Ariel Solano, Puntarenas, Costa Rica
El día después de firmar la encíclica Fratelli Tutti, sobre la fraternidad y la amistad social, el Papa Francisco...
Get Implicated :
There are many ways to get involved in Laudato Si' Week. You can :
1. Learn more about the encyclical and its call to action.
2. Take steps to reduce your impact on the environment.

3. Get involved in your community and advocate for environmental protection.

Together, we can create a more sustainable future for ourselves and for generations to come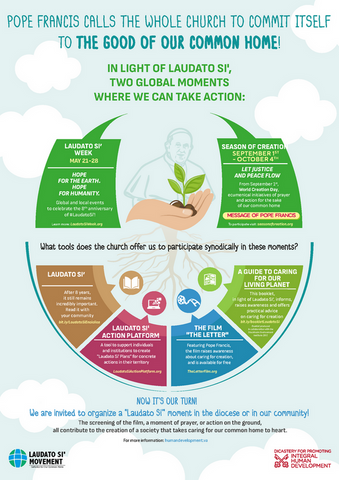 "There is a nobility in the duty to care for creation through little daily actions" (LS 211)
.