Our Centennial 1921-2021

VIRTUAL CHOIR.
Chorale virtuelle, Hymne du centenaire des PME : "Poussé par le vent"
Virtual Choir, SME Centenary Hymn: "Driven by the wind"
Coro Virtual, Himno del Centenario de las SME: "Impulsado por el viento"

WEBSERIES - TO RUN THE RISK OF THE ENCOUTER.
RUN THE RISK OF THE ENCOUNTER
Webseries for the 100th anniversary of the Foreign Missions Society 1921- 2021.
A series of six episodes of miniseries for the 100 years of SME.
Episode 2 - In Search of the other. Episode 3 - Live the Unknown Episode 6- TRANSMISSION
Episode 4 - Share the abundance Episode 5 - To Free the Other. Episode 1 Being On Mission
etereerehjhj hjhjgfg
Novena for the Centennial

We have so many things for which we are grateful...
(1 Thessalonians 5.18)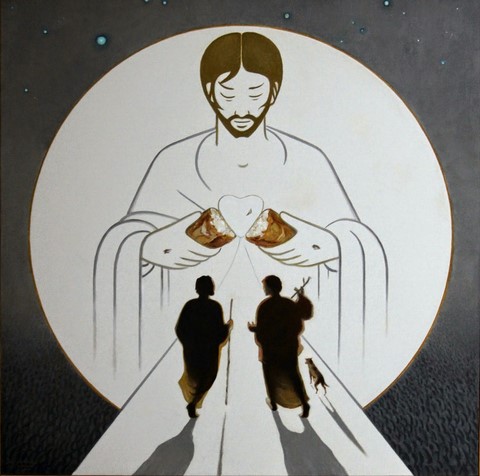 Since 1921, the Quebec Foreign Mission Society is at the service of the Gospel. We are celebrating 100 years; we wish to celebrate together the journey of our missionary commitment. We are celebrating the dynamism of our missionary Society, and with gratitude, we remember our past, we renew the passion of living the mission in communion in our historic present, and we rekindle the hope for the future.

This novena is meant for the members and associates, former members and associates, candidates and seminarians in formation, affiliates, friends, members of our Churches and/or local communities, the youth who belong to our networks, and the persons of good will who wish to join us in our thanksgivings to God for the dynamism and the renewal of our missionary Society.
Day 1... Day 2... Day 3... Day 4... Day 5... Day 6... Day 7... Day 8... Day 9...
Centennial anthem
The Quebec Foreign Mission Society, about to celebrate its centennial, would like to thank the sixteen authors who entered the competition to choose the centennial anthem. God has been praised in every text and every interpretation.
The qualification jury after evaluating and analyzing each of the performances, in a difficult task, decided that the song 'Poussé par le vent (Pushed by the wind),' composed by Mr. Éloy Roy, p.m.é., is the winner of the official song of the celebration of the centennial contest...