MFC (Centre de Formation Missionnaire) Kenya
CLOSING CELEBRATION MFC 2023
The closing celebration of MFC 2023 and the Come and See program was a momentous event that was filled with joy and amity. The closing mass which was held on Saturday, May 13 at 16:00 Kenya time and was celebrated by Fr Emile p.m.e. The event was live-streamed on the SME Facebook page and can be found on the link below. Thanks for all the participants who made it a joyous and momentous celebration. We are excited to share some pictures from the event.

To watch, follow the link below.
: https://www.facebook.com/missionsetrangeres


.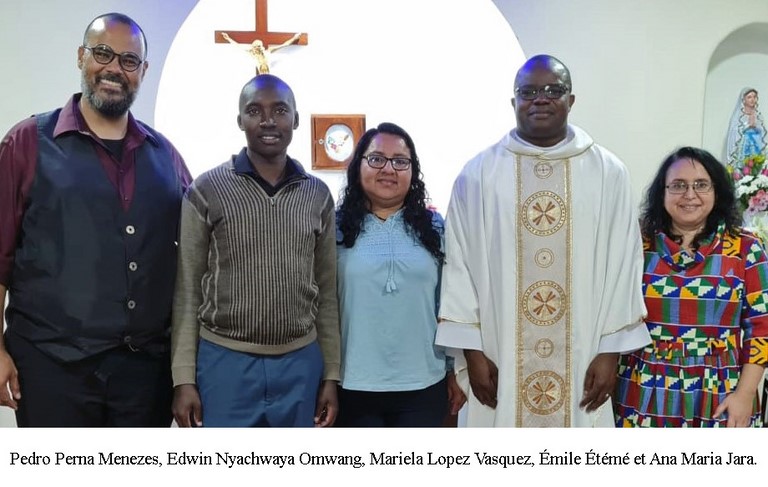 MFC - Oficial Opening 2022- 2023
On September 17, the formation program was 2022-2023 of the MFC was launched during the eucharistic celebration presided by Emile Étémé, director of the MFC. Pedro Perna Menezes (Canada), Edwin Nyachwaya Omwange (Kenya) and Mariela Lopez Vasquez (Peru) have officially begun the period of formation.
Friends and collaborators of the SME participated in that important moment. Thank you for accompanying us with your prayers so that the Holy Spirit may guide that period of formation. (Ana Maria Jara, assistant director of the MFC).