Funeral of Raymond Desroches, pmé (1927-2019)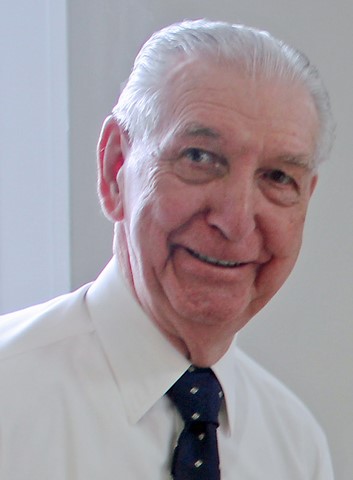 Father Raymond Desroches, priest of the Missions-Étrangères, died in Laval on Thursday December 26, 2019, at the age of 92 years and 9 months. Born in Montreal on March 19th, 1927, he was the son of Joseph Desroches and Georgianna St-Amour. He did his secondary studies at the Collège Marie-Médiatrice and the Séminary of Philosophy of Montréal, then his theological studies at the Major Seminary of Foreign Missions in Pont-Viau. Ordained as a priest on June 28th, 1953, he left on September 21st, 1954 for Japan, where he worked as a missionary until 2007.

In Canada, he did occasional ministry at the Oasis de Laval (2007-09) and with the Sisters of Christ the King (2009-14). At the time of his death, he was living in retirement at the Central House in Pont-Viau.

He leaves to mourn, in addition to his fellow missionaries, his brother Jean-Marc and his sister Jeannette, his sister-in-law Rita, as well as nephews, nieces and many other relatives and friends.

A Prayer time will take place at the Central House of the Quebec Foreign Mission Society, located at 180 place Juge-Desnoyers, Laval (Pont-Viau), H7G 1A4, on Friday January 10th, 2020, at 7:30 p.m.

His funeral will be celebrated in the same place on Saturday January 11th, 2020 at 2 p.m., followed by the deposit of his urn in the columbarium. In his memory, donations to the Société des Missions-Étrangères would be greatly appreciated.