Claude Dubois, p.m.é. (1938-2021)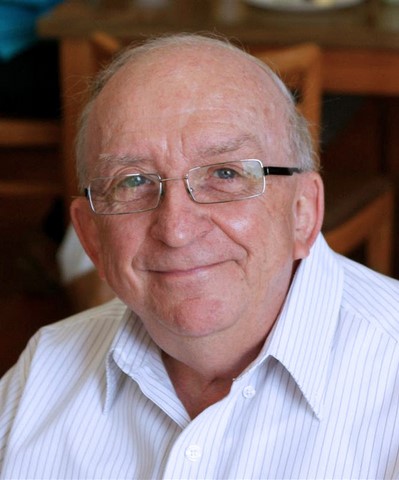 Father Claude Dubois, a Foreign Missions priest, died in Laval on April 5, 2021, at the age of 82 years and 6 months. Born in Charny on September 14, 1938, he was the son of Arthur Dubois and Juliette Carrier. He did his secondary studies at the Major Seminary of Quebec and his theological studies at the Major Seminary of the Foreign Missions of Pont-Viau, Laval. Ordained a priest on December 21, 1963, he left on August 29, 1969 for Peru, where he worked as a missionary until 2011. In Peru, he was Regional Superior (1986-91) and professor at the Major Seminary of the Apostolic Vicariate of Pucallpa (2005-11).

After studying theology in Rome (1964-66), he was a professor at the Major Seminary of Pont-Viau (1966-69). In Canada, he was Director of the magazine "Missions Etrangères" (1980-85), then a member of the Central Council and responsible for Ongoing Formation (1991-97). He was also in charge of the International Center for Missionary Formation (CIFM) in Montreal (1998-2005) a contributor to the magazine, an accompanier of candidates to the missionary life (CIFM et PIFM) and a participant member in the Board of Formation (2011-17). He also did ministry with the Good Counsel Sisters (2013-19). At the time of his death, he was retired in Laval.

In addition to his missionary confreres, he is survived by his sister Nicole (Jean-Claude Couturier), as well as nephews, nieces and many other relatives and friends.

A time of prayer will be held at the Central House of the Society of Foreign Missions, located at 180 place Juge-Desnoyers, Laval (Pont-Viau), H7G 1A4, on Tuesday, August 10, 2021, at 7:30 p.m.

His funeral will be celebrated in the same place on Wednesday August 11 at 2 p.m., followed by the placement of his urn in the columbarium. In his memory, donations to the Foreign Missions Society would be greatly appreciated.

Due to COVID-19 restrictions, attendance at the funeral is restricted to the family, his confreres and a few close friends.