Jacques Gauthier, p.m.é.
NECROLOGY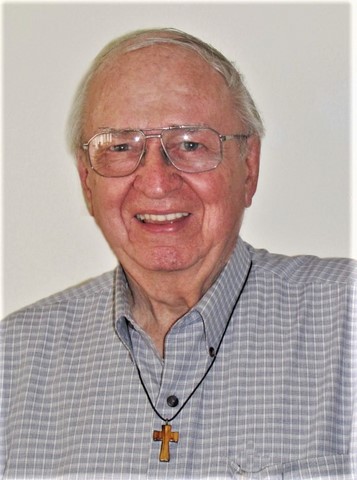 Jacques Gauthier, p.m.é.
(1931-2021)
Father Jacques Gauthier, a priest of the Foreign Missions Society, died in Laval on September 6, 2021 at the age of 90 years and 5 months. Born in Acton Vale on April 6, 1931, he was the son of Léon Gauthier and Alice Daigneault. He did his secondary studies at the Séminaire de St-Hyacinthe, then his theological studies at the Scholasticate of the Missionaries of Africa (White Fathers) in Eastview, Ontario, and at the Séminaire d'Amos. Ordained a priest on June 30, 1957, he left for Honduras on December 28, 1961 as a priest associated with the Foreign Missions Society. On 28 December 1971, he became a member of the Foreign Missions and continued his missionary work in Honduras until 2012. In Honduras, he will be founding parish priest of San Martín de Porres in Tegucigalpa and Regional Superior (2005-08).

Returning to Canada in 2012, he lived in retirement at the Maison centrale de Pont-Viau until his death.

He is survived by his missionary confreres, his brothers Jean (Hélène Olivier), Marcel, o.m.i., his sister Andrée and his brother-in-law Yves Morrissette, as well as nephews, nieces and many other relatives and friends.

A time of prayer will be held at the Central House of the Foreign Missions Society, 180 Place Juge-Desnoyers, Laval (Pont-Viau), H7G 1A4, Tuesday, September 14, 2021, at 7:30 p.m.

His funeral will be celebrated at the same location on Wednesday, September 15 at 2 p.m., followed by the placement of his urn in the columbarium. In his memory, donations to the Foreign Missions Society would be greatly appreciated.

Due to COVID-19 restrictions, attendance at the funeral is restricted to the family, his confreres and a few close friends.