Code of ethics for the Quebec Foreign Mission Society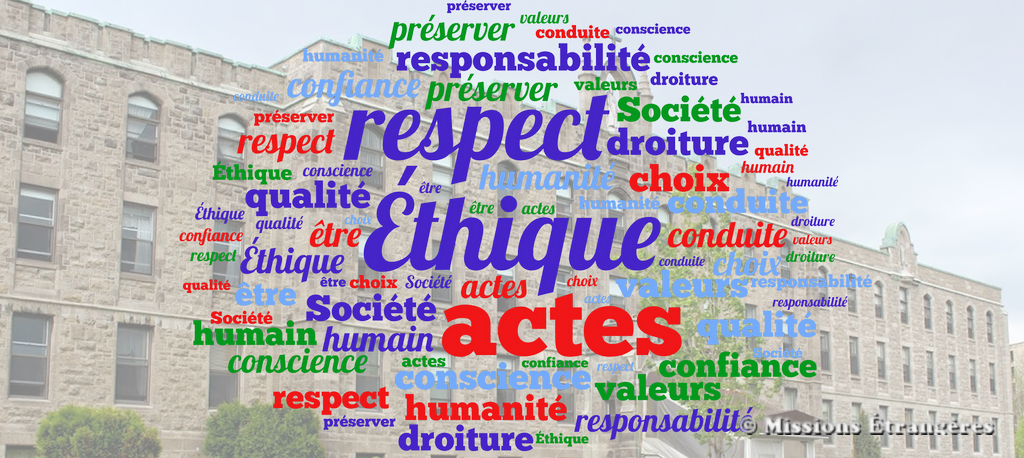 By this Code of Ethics, the Foreign Mission Society of the Province of Quebec (SME), having its head office in Laval (Quebec, Canada), wishes to affirm that it cares about the well-being and overall wellness of its members, associates and employees. Respect for the individual is one of the fundamental values of the Society, and as such, each person who works within the SME community in any country must commit to respecting these values.

This Code of Ethics aims to maintain a healthy work environment, free from all forms of harassment, discrimination, and violence, with a focus on prevention and the swift resolution of such cases.

This Code of Ethics helps us to realize the seriousness of such abuses, to better identify the causes, in order to prevent them as much as possible, and to correct them if necessary. It should also help us ensure adequate training for our candidates, our permanent and temporary members, our missionary associates, and our employees.

Finally, this Code of Ethics is also meant to be an aid to all those in positions of responsibility at the SME who would have to handle situations of abuse. They are, therefore, invited to become better informed about assaults and abuses against minors and vulnerable individuals, thereby share in the responsibility of protecting these persons.